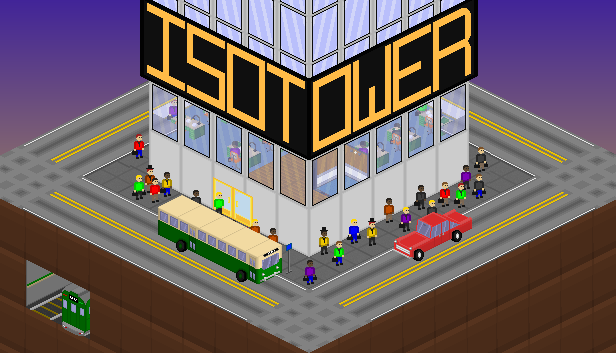 Isotower
A few bug fixes today.
Housekeeping and hotels rooms now work properly.
There's now a sidewalk along the roads, which should give Isos a space to walk along, and prevent players from blocking access to the tower.
Improvements to the windowing system. Cleaned up the window generation code to prevent windows from staying off screen if the button to open them is clicked again. Also all windows now "reactivate" if they're shrunk.
Updated most textboxes to lose focus if another textbox is activated.
Files
Version Beta - 0.2.1.5
Sep 08, 2019
isotower-windows.zip
16 MB
Version Beta - 0.2.1.5
Sep 08, 2019